Welcome to Right to Life of Holland Area
We're all about LIFE!
Hours of Operation
Monday - Thursday 9:00 AM - 3:00 PM
Precious Baby Contest
Is there a precious baby in your family who is 24 months old or younger on/ or before August 24, 2015? Enter a picture of that baby in our PRECIOUS BABY CONTEST. We emphasize that this is not a cutest baby contest, but a PRECIOUS BABY CONTEST.
The contest will be held ONLINE August 10-29 and at the Hudsonville Community Fair. August 24-29, 2015, at the Right to Life of Holland Area Booth. There is NO COST to enter! You may begin submitting photos July 1- 23 (until NOON)!
Rules:
1 Child per photo unless Multiples
No frames or special borders
By entering this contest, I agree this photo may be used in a FUNDRAISER for Right to Life of Holland Area; and may be used for a press release or in our newsletter announcing the winners.
Download the Precious Baby Contest Flyer for more information.
LEARN MORE AND ENTER THE PRECIOUS BABY CONTEST HERE
---
Car Show – July 17, 2015 at Engedi Church in Holland!!
RTLHA is hosting a Car Show on July 17th 5:00-9:00pm at Engedi Church – 710 Waverly Rd. in Holland, MI
1st sheet is the Car Show Flyer and the 2nd Sheet is the Car Show (for cars) Application: click on the IMAGE/FLYER you would like to download/print off and then RIGHT click to find PRINT PICTURE to download; to return to the previous page, use your back arrow! You can mail or return it to 100 S. Waverly Rd. with the $15 Fee or email to: awilson.rtl@gmail.com and pay online here through paypal/DONATE HERE!
Car Show Flyer                          Car Registration Form
---
Star Parker will be our Guest Speaker for our 2015 Focus on Life Benefit Dinner on October 27, 2015 at the Pinnacle Center in Hudsonville, MI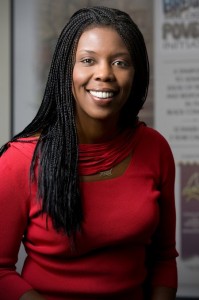 Star Parker is the founder and president of CURE, the Center for Urban Renewal & Education, Star Parker is one of the names on the short list mentioned when anyone speaks of national black conservative leaders. Star Parker is the founder and president of The Center for Urban Renewal and Education, a public policy think tank that promotes market-based solutions to fight poverty. Before involvement in social activism, Star had seven years of first-hand experience in the grip of welfare dependency. After consulting on federal Welfare Reform in the mid-90s, she founded UrbanCure to bring new ideas to policy discussions on how to transition America's poor from government dependency. Star has a bachelor's degree in Marketing and International Business from Woodbury University and has received numerous awards and commendations for her work on public policy issues. She regularly consults with both federal and state legislators on market- based strategies to fight poverty; she has spoken on more than 190 colleges and universities about anti-poverty initiatives; has authored several books; and is a nationally syndicated columnist with Morris Communication Group. Many of national acclaim would agree that Star Parker has established herself as a thoughtful and energetic leader in Washington D.C and her UrbanCure advisory board includes folks of note such as Generals John Ashcroft and Ed Meese; Doctors Ben Carson, Robert P. George, George Gilder, Marvin Olasky and Walter E. Williams.
Board of Directors
Doug Walcott – President
Pat Bekius – Vice President
Rich Newhouse – Secretary
Marylou Mast – Treasurer
Dan Barman
Tom Boodt
Alicia Clark
Roger & Ruth
Ann Gates
David Peterson
Sara Ureel
Barb VanDyke
Elaine Venema
Kay Vredeveld
Nancy Westrate
Honorary Board Members
Diane Mulder (founding member)
Betty Roelofs
Linda Nyhof
Staff Members
Dr. James W. Johnson Ph.D. – Executive Director
EMAIL: jwjohnson.rtl@gmail.com

Ann Wilson – Director of Finance
EMAIL: awilson.rtl@gmail.com
Betty Driesenga – Administrative Assistant
EMAIL: bdriesenga.rtl@gmail.com
Sue Lubbers – Administrative Assistant
EMAIL: slubbers.rtl@gmail.com